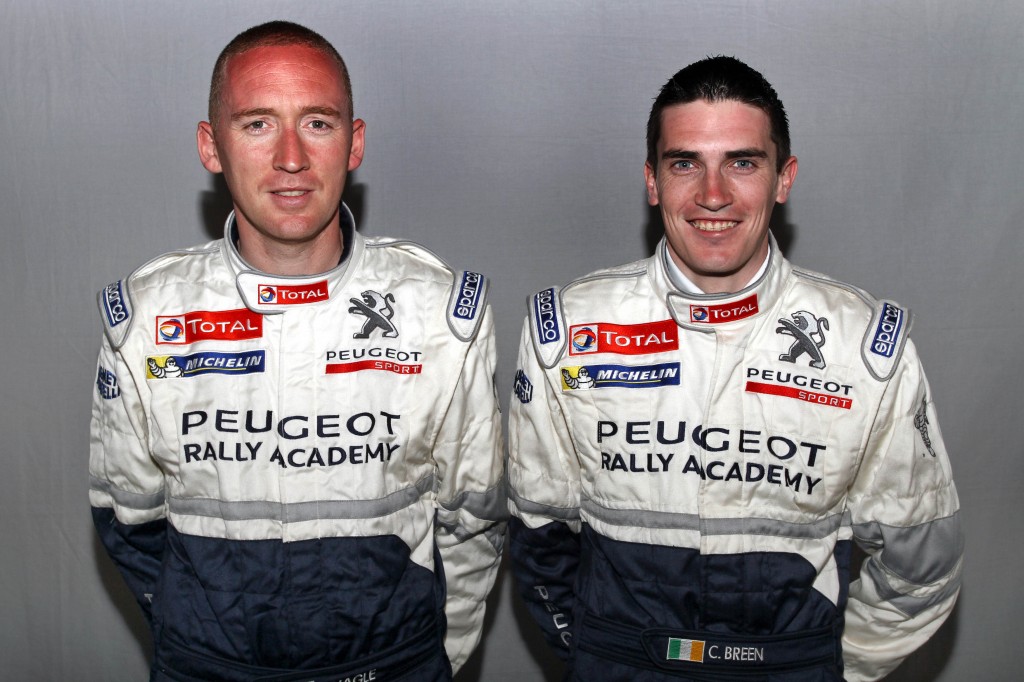 Craig Breen Rallying is delighted to announce that Craig Breen and his Killarney co driver Paul Nagle will take on both the Cartell.IE International Rally of the Lakes, 3-5 of May and the Topaz Donegal International Rally 21-23, of June.
The Peugeot Sport Academy crew will compete in the National section of both events driving a class 13 Mk11 Escort owned and sponsored by James Coleman of Suirway Forklifts & Suirway Farm Machinery.
Making the announcement Craig said, "I'm so delighted this opportunity has come up. This is a huge year for me competing in the FIAERC as a Peugeot Rallye Academy works driver. But as a consequence I had not scheduled a home event for 2013. Now with this two rally deal from James, it gives Paul and me the ideal chance to compete in two of the most famous Irish tarmac events at the wheel of James' MK11."
Longtime friend and sponsor of Craig, Coleman consulted with the 23 year old after learning of the disappointment of fans and voicing his own disappointment of not having the Irish driver compete in Ireland this season.
"Not having Craig compete on home turf throughout 2013 would have been a shame." said James.
"Personally and on behalf Suirway we are thrilled to have a double world champion out in our car for the two events. Craig is something special both as a driver and a person and we are proud to be involved with him."
Loyal sponsor to Craig, Coleman has been involved with Craig Breen Rallying since the start of Craig's rallying career.
"James and his company Suirway Forklifts/Farm Machinery have been with me from the outset and taking on these two events at the wheel of a Suirway backed car gives me the opportunity to repay him and have some fun as well." said Craig.
The Rally of the Lakes holds huge significance for Killarney native Paul Nagle, "This is the rally I grew up with" says Paul, "It is my home event and one of the most famous in Irish rallying and I've some amazing memories over the years. Reaching the top level of my sport has always been my goal but it's always great to come home and compete."
Before the duo compete in Killarney they have ERC Rally Azores next weekend.