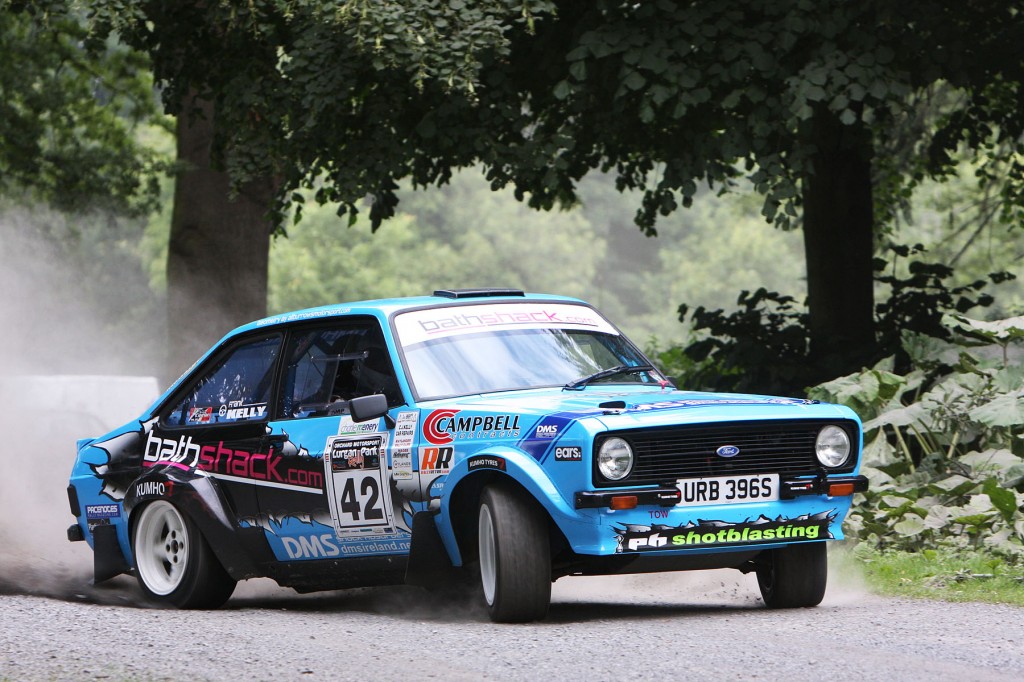 The Carryduff Forklift MSA Northern Ireland Stage Rally Championship bursts back into action this week when the Todds Leap Ulster Rally gets underway on Friday.
The Championship tussle resumes on the closed roads in Fermanagh and Tyrone with the two-day event also hosting rounds of the premier British and Irish Tarmac series.
There are a number of different categories to this year's Ulster event to cater for each series but most of the Carryduff Forklift N.I. crews are entered within the Ulster National Rally.
Many crews leave the start ramp early on Friday afternoon but National Rally competitors will not start until 7.15pm on Friday evening.
Derek McGarrity is the current series leader and having scored maximum points on all four rounds to date, he is head and shoulders above his rivals in championship terms.
However, the Glengormley man has not entered the National Rally, instead opting to pursue one of the separate Ulster categories. As a result, he will not be eligible to score points, providing an opportunity for his rivals to play catch-up.
Derek McGeehan currently lies second in the Carryduff Forklift N.I. series standings, 14 points adrift of McGarrity. A victory in Ulster would really bolster his championship campaign, placing him within two points of his rival.
But that will be easier said than done. He finished third to Frank Kelly and Camillus Bradley at last year's Ulster National Rally, and both crews will be vying for the top spot once again.
In fact, it is Kelly who tops the Ulster National entry list in his potent 'Baby Blue' Mark 2 Escort. Navigated by Russell Harold, he won last year's event by just six seconds. Having added another trophy to his cabinet just last weekend when he claimed 2WD victory at an Irish forestry event, Kelly's confidence will be high.
Camillus Bradley and Crawford Henderson were their closest pursuers last year and with number two on their Escort's doors for this weekend's event, they have Kelly firmly in their sights.
Paddy McVeigh and Stephen O'Hanlon are seeded at number three in their Impreza WRC, just ahead of the MINI WRC belonging to Derek McGeehan. The N.I. Championship regulars will not have to worry too much about fifth seed Fergus O'Meara, as he is not registered to score points, so next on the list is James Laverty and Francis Regan with their Group N Impreza.
Keith White and Damien McCabe will be among the crowd favourites with their beautiful Mark 1 Escort. They provide the meat in a Subaru sandwich with Trevor Ferguson and David McElroy starting the event at number eight in their Impreza.
Other Championship regulars include David Armstrong, Emma McKinstry, Kieron Graffin, Jonny Leonard and Fintan McGrady.
Based at Enniskillen's Belmore Court & Motel, the two-day event starts on Friday (23 August) and continues through to Saturday afternoon. Event programmes, which contain full entry lists, stage maps and other useful spectator information, can be purchased online or in selected shops. More details can be found online at www.nirally.com.