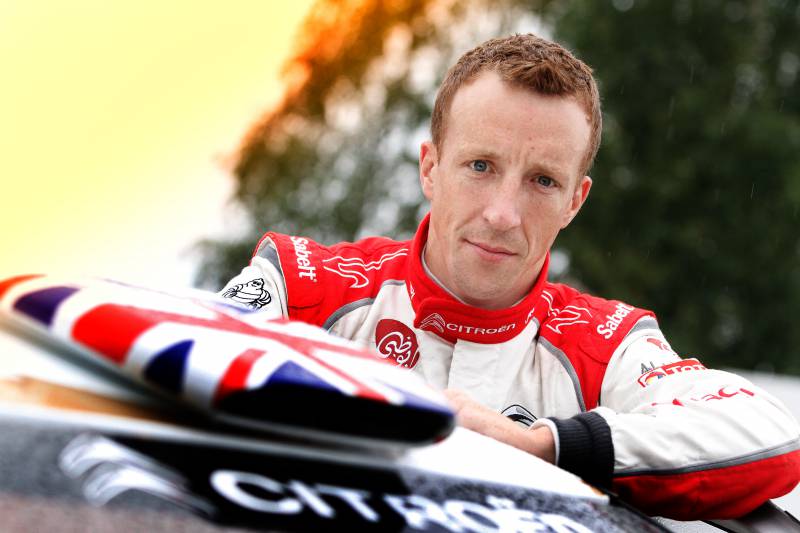 You have to hand it to Kris Meeke. It has been more than 18 months since he last competed in a World Rally Championship event but in his first rally with a Citroen DS3 WRC – a car that he only tested for the first time just a few days ago – he is lying sixth overall at the end of day one of Rally Finland.
In fact, Meeke and navigator Chris Patterson are just 17.5 seconds adrift of rally leader Thierry Neuville after more than 25 minutes of flat out driving. Perhaps more impressive is the fact that the Dungannon driver is just 3.7 seconds behind Citroen factory driver Mikko Hirvonen, and almost 20 seconds ahead of Dani Sordo.
So much for needing some time to settle in at what is one of the most iconic and challenging events in the World Rally Championship calendar!
OK, it is still early days and there are another one and a half days of competition remaining. But so far Meeke and Patterson's drive has been extremely impressive.
Yet they have not been without their troubles. A puncture slowed the crew on stage two, and with no spare wheel in the car for the remaining stages, they were forced to slow over the rough stage four. Another puncture and they would have been out of the rally.
Nonetheless, the Northern Irishmen still managed to set a couple of top three stage times and should have raised more than a few eyebrows in the WRC fraternity.
If they can maintain their position, or perhaps even climb that little bit higher, hopefully it will help open doors as far as future drives in the WRC are concerned. Here's hoping luck stays on their side and they achieve the result that they truly deserve.
Rally Finland – Unofficial Results after Day 1
1.   Thierry Neuville/Nicolas Gilsoul
2.   Sébastien Ogier/Julien Ingrassia
3.   Mads Østberg/Jonas Andersson
4.   Mikko Hirvonen/Jarmo Lehtinen
5.   Juho Hänninen/Tomi Tuominen
6.   Kris Meeke/Chris Patterson
7.   Evgeny Novikov/Ilka Minor
8.   Andreas Mikkelsen/M Markkula
9.   Dani Sordo/Carlos Del Barrio
10. Jarkko Nikara/Jarkko Kalliolepo
Ford Fiesta RS WRC
Volkswagen Polo R WRC
Ford Fiesta RS WRC
Citroën DS3 WRC
Ford Fiesta RS WRC
Citroën DS3 WRC
Ford Fiesta RS WRC
Volkswagen Polo R WRC
Citroën DS3 WRC
MINI Cooper Works WRC
25 min 33.3sec
25 min 38.5sec
25 min 42.2sec
25 min 47.1sec
25 min 50.3sec
25 min 50.8sec
25 min 54.2sec
25 min 56.7sec
26 min 10.4sec
26 min 21.0sec