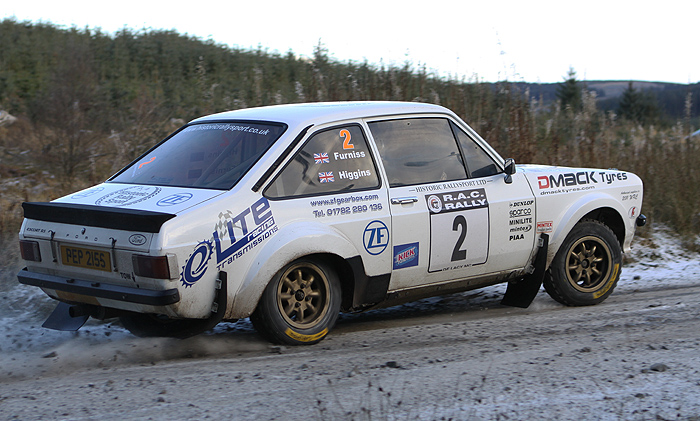 Tyre company DMACK will be the title sponsor for the new Carlisle Stages, round five of the West Wales Rally Spares R.A.C Rally Championship, on Saturday 22 June.
Organised by the Roger Albert Clark Rally Motor Club, the new gravel event will start and finish in Carlisle and take in 45 stage miles across eight stages in some of the region's best-loved forests.
"We are delighted to welcome DMACK as title sponsor for our new event," said rally manager Colin Heppenstall. "It is great to have a prominent local company backing this new rally, which runs on classic stages in Cumbria and the Scottish Borders."
Alongside supplying tyres for the FIA World Rally Championship, the team at DMACK is keen to support local motor sport and so the inaugural Carlisle Stages is an ideal platform for the Carlisle-based company. One of the company's founding principles is to deliver affordable motorsport through a range of cost-effective tyres.
The provisional route for the DMACK Carlisle Stages starts with a four-mile stage in Chamot Hill, followed by a four-mile stage at Arthur's Seat and eight-mile stages in Newcastleton and Kershope. After service back at Carlisle, the four stages will be repeated and the route will include a total of 90 road miles.
As well as catering for contenders in the WWRS R.A.C Rally Championship, the DMACK Carlisle Stages will be open to all other cars and is ideal preparation for anyone planning to enter the 2013 Roger Albert Clark Rally, which runs across similar forest stages.
Regulations for the event should be available at Rally North Wales (6 April), which is round three of the WWRS R.A.C Rally Championship.
Subscribe by Email
Sign up to receive our newsletter by email.
Like us on Facebook