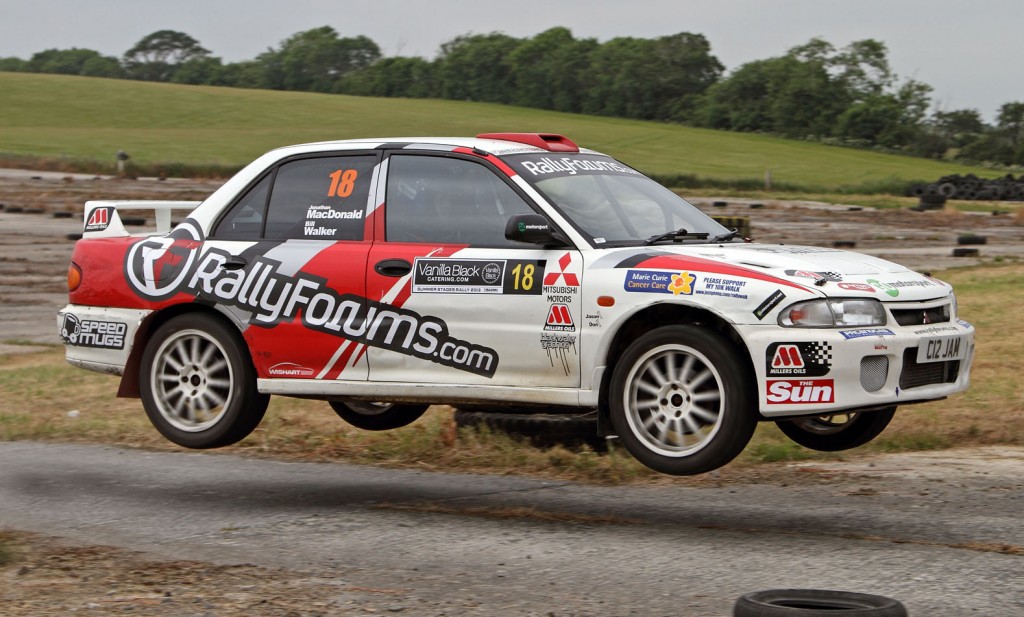 (Photo: Stephen Kerr) The RallyForums.com backed Evo 1 belonging to Jonathan MacDonald and Bill Walker scored victory in class 9 and 14th overall at last weekend's Vanilla Black Catering Summer Stages Rally.
Based at Bishopscourt Race Circuit, near Downpatrick, the crew powered their way into second in class from the start of the event, with the Group A Impreza belonging to Ian Millar being the only crew to overshadow the RallyForums.com crew throughout the day.
Millar eventually went on to finish second overall and sacrificed his class position, leaving MacDonald and Walker – who enjoyed his first rally as a navigator – to claim the top spot.
Alan Woods had been battling for third in class with Ivor McAlister, with Woods having a slight advantage over the opening four stages. But he hit trouble in the Mazda on stage five and retired from the rally, allowing McAlister in front. Then McAlister also hit mechanical problems while holding 20th overall, forcing him to join the sidelines as well.
Gerard McKay and Charlie Donaghy had also entered the event in class nine with their Rover SD1 but they also retired during the early stages.