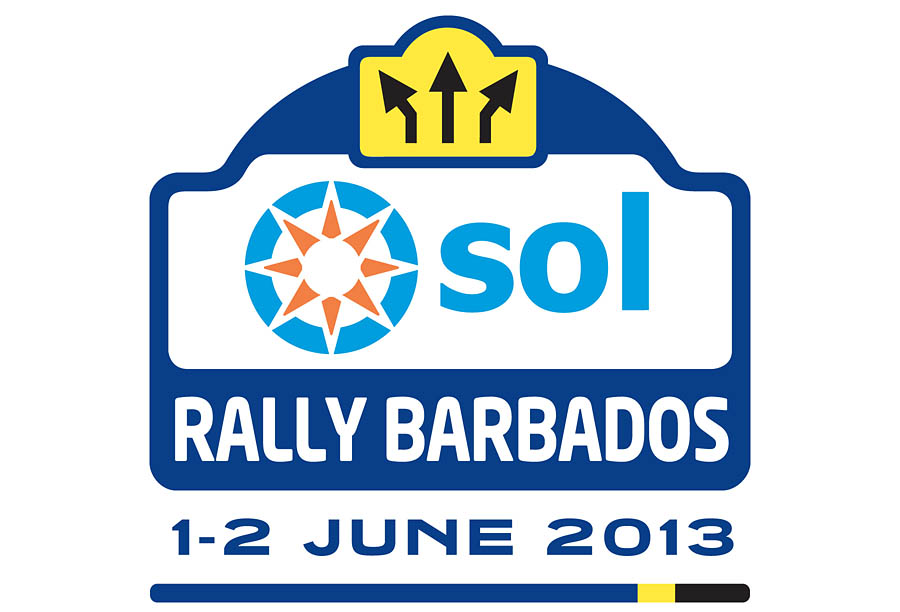 Confirmation this week that Jamaica's Jeffrey Panton has entered Sol Rally Barbados 2013 (June 1/2) in his ex-Marcus Gronholm Ford Focus WRC06 brings to four the entries confirmed for the Barbados Rally Club's (BRC) new WRC-1 class in the Caribbean's biggest annual motor sport international.
Driving a Toyota Celica GT4 in 1998, Panton was the event's first winner from the wider Caribbean, following local ace Roger Skeete and Ireland's Kenny McKinstry, who had shared the earlier victories six-two. Since then, he has become the only driver to have won the 'Big Three' in regional rallying, the gravel events in Jamaica and Trinidad and the closed-road tarmac event in Barbados, his more recent successes achieved with regular co-driver and fellow-Jamaican Mike Fennell Jnr.
Six times the winner at home between 1994 and 2008, Panton ticked the final box in Trinidad in 2011 in an ex-Colin McRae Focus WRC00. Since replacing that with the newer car last March, he has further enhanced his reputation as a regional force by finishing second on his gravel debut in the car in Trinidad, third on his tarmac debut in Barbados, then adding victory in Rally Jamaica, the first driver to finish on the podium in all three events in the same year since Trinidad-based Jamaican John Powell in 2005.
Driven to victory in the 2007 Galway International Rally by double WRC Champion Gronholm, Panton's car is run by Dom Buckley Motorsport, which also has an impressive regional record: cars run or supported by the UK preparation experts have won the last four major events – Powell (Subaru Impreza WRC S14) achieved consecutive victories in Jamaica 2011 and Trinidad 2012, followed by former UK National Champion Paul Bird (Focus WRC08) in Sol Rally Barbados and Panton's seventh win in Jamaica.
Panton joins 12-time winner Skeete (Impreza WRC S12) and Paul Bourne (Focus WRC07), who won in 2003 & 07, in WRC-1, where they will also face Neil Armstrong, recently confirmed as the driver of the Simpson Motors/MML Suzuki SX4 WRC for 2013. With a further five entries already confirmed for WRC-2 (for cars built before 2004), and more in the pipeline for both classes, the organisers are confident of a record-breaking entry of WRC cars.
With two months still to go until entries close, Panton is one of three regional entries so far posted on line. For the fourth year, Paul Horton (Sky Motorsports/Java Island/Precision Racing/H Racing Ford Escort MkI) will represent the Turks & Caicos Islands, with Kris Yearwood of Barbados again the co-driver.
After his 2010 debut, Horton left his Honda Civic in the island to contest other rounds of the BRC Championship in 2011. With the Honda replaced by the Escort for Sol RB12, Horton remains a regular in island events: "I will hopefully be returning for most of the season, starting with the double-header event in March; the priority is Rally Barbados – I really want to finish the whole event, as we haven't done that in three years."
He retired from Sol RB10 with mechanical problems, then from both the subsequent events with gearbox issues. Before his Barbados debut, he had competed successfully in Targa Newfoundland in North America; in 2008, he won his class in the Civic, 24th overall, then moved up the order in 2009 to fifth, with another class win, in the Escort.
Also on the list is David Coelho of Trinidad & Tobago, co-driven in his Group A Mitsubishi Lancer Evo IX by Britain's James Harris, making their third visit. Having failed to finish Sol RB10, another weekend of dramas followed in 2011, Coelho missing a number of Saturday stages, then retiring with an 'off' just four stages into Sunday.