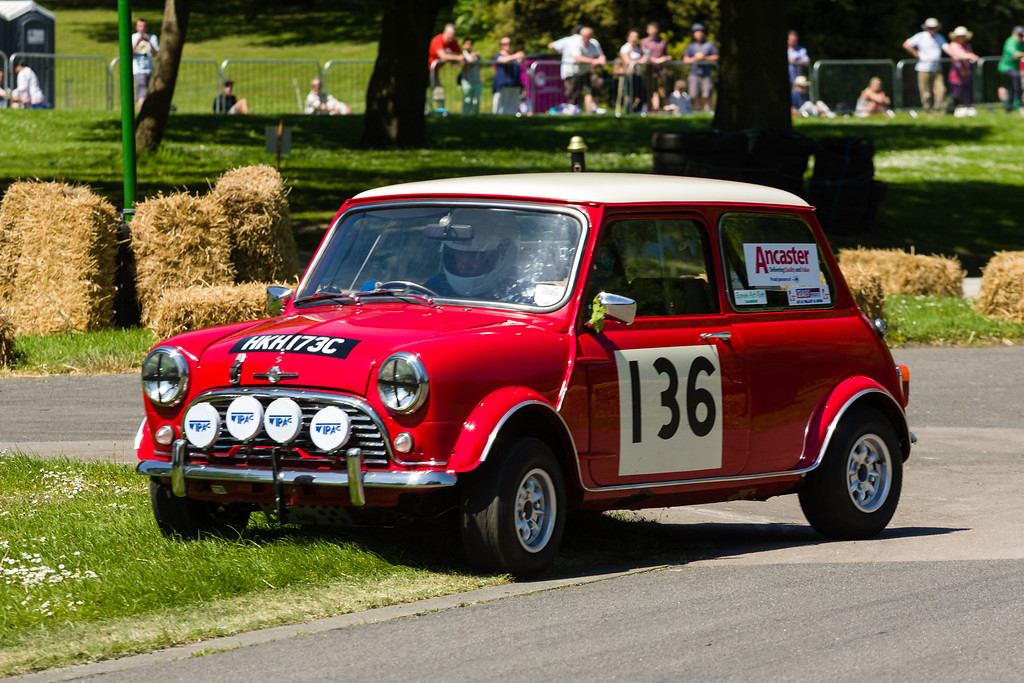 There's just over a month to go until the fourth annual Motorsport at the Palace sprint competition, in association with the Ancaster Group. This year, the popular two-day time trial will be held on Sunday and Bank Holiday Monday, 26 & 27 May.
This year's event maintains the quality and quantity of entries, which have quickly helped establish it as one of London's leading motorsport events. Notable entrants this year include a 1913 Vauxhall Viper, a 1966 Cortina 1500GT – used as the course car at Crystal Palace in 1967, when Jacky Ickx won the main event – and a 1926 Chrysler G70 roadster. These cars will be joined by a host of classic and modern machines, including Ferraris, Jaguars and Aston Martins.
Visitors will be able to enjoy plenty of exciting attractions and exhibitions away from the track. The Kit-Car Village is new for 2013, and features a number of manufacturers and exhibitors, while returning attractions include the Kleers Show & Shine concourse competition and the ever-popular Diggerland. The Classic Racing Motorcycle Club will also be on hand, demonstrating their finest two-wheeled machinery in the live arena.
Car club displays include the North Kent Lotus Group, the GTR Owners Club, the Jaguar Drivers Club, the Lotus Cortina Register, and TVR South London & Kent.
As usual, visitors will be able to enjoy the relaxed atmosphere of the open paddock, where drivers and mechanics are always keen to stop and chat.
Notes…
:: Motorsport at the Palace has raised over £10,000 for local charities: Royal London Society for Blind People and St Christopher's Hospice and will be continuing its support for these organisations in 2013.
:: Tickets are £10 for adults; children under 16 enter free (but must be accompanied by an adult). Advance tickets are £8, available from the event website at motorsportatthepalace.co.uk.