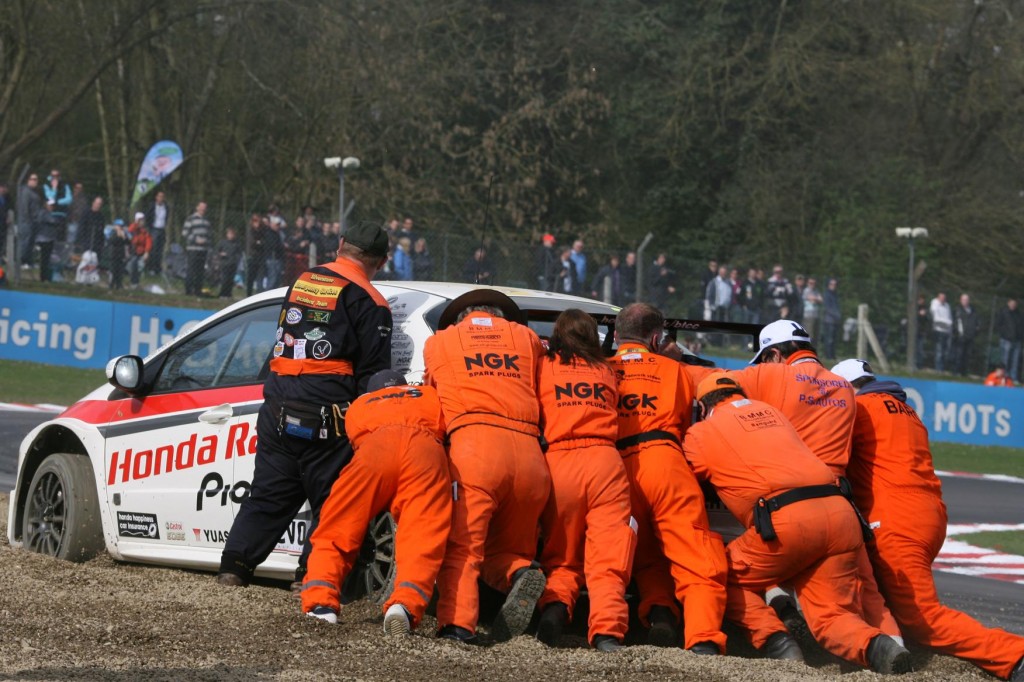 The Motor Sports Association, governing body of UK motor sport, is launching its 'Year of the Volunteer' at this week's Autosport International show (NEC, Birmingham from 10-13 January 2013) as well as giving show-goers an exciting opportunity to participate in a live motor sport event.
Celebrating the invaluable work carried out by volunteers and encouraging others to get involved, the MSA's 'Go Motorsport' display stand highlights the many opportunities open to volunteers ranging from trackside marshalling and timekeeping to technical scrutineers and event officials.
"It is often said that without volunteers there would be no motor sport and that truly is the reality," commented Colin Hilton, Chief Executive of the MSA.
"From the British Grand Prix and Wales Rally GB, to the many thousands of local events organised by enthusiastic motor clubs throughout the land, none of them would happen without the expertise and generosity of these volunteers. Motor sport, though, is a fantastically exciting attraction, not only for those behind the wheel; many others find a variety of ways to get really involved in the action by becoming an integral part of the event in these vital roles."
To assist interested newcomers to understand the many exciting opportunities available, the Go Motorsport exhibit at Autosport International features a special 'help desk' manned by experienced volunteers. The stand also includes a fully equipped rescue vehicle plus a replica of a trackside marshals' post while for the more technically minded, a team of engineers from the University of West Scotland is busy building a Formula 1000 entry-level rally car.
Of further interest to budding scrutineers is a pair of vehicles each with five built-in faults. Visitors are invited to spot these defects for a chance to win tickets to July's British Formula 1 Grand Prix at Silverstone and Wales Rally GB, Britain's round of the FIA World Rally Championship.
"We're delighted the Motor Sport Association is launching its Year of the Volunteer at Autosport International," said Ian France, Autosport International Show Director. "Many of the people who attend the show are the enthusiasts who make motor sport possible by volunteering their time, week in, week out in all manner of weather conditions. We're honoured to be able to recognise their contribution."
As well as encouraging more people to get involved as volunteers, the MSA is also showcasing one of the most affordable, accessible and fun ways for newcomers to start competing. Free passenger rides are available in a selection of vehicles racing against the clock in a special AutoSolo being staged in a closed-off car park close to the exhibition halls.
AutoSolos are one of the most accessible, affordable and fun forms of motor sport with motor clubs regularly holding hundreds of events throughout the country. The focus is very much on car control as drivers negotiate a specially laid-out course in the swiftest possible time. With costs kept to a minimum, no safety gear (such as helmets and flameproof overalls) is required and all vehicles must be standard production cars.
What's more it's possible for youngsters to enter from the age of just 16 years old and it's no surprise that future World Champions such as Colin McRae cut their competitive teeth on events such as these.
"As part of our campaign to get more people into all areas of grassroots motor sport, we are delighted to be staging an AutoSolo as an exciting new addition to what's on offer to those attending Autosport International," added Hilton. "AutoSolos are an easy and inexpensive way into motor sport for anyone wanting to have a full day of low-cost fun on four wheels."
Tickets for the passenger rides are available free of charge from the Go Motorsport display, located at Stand 7450 in Hall 7.
Detailed information about Go Motorsport is available at www.GoMotorsport.net.