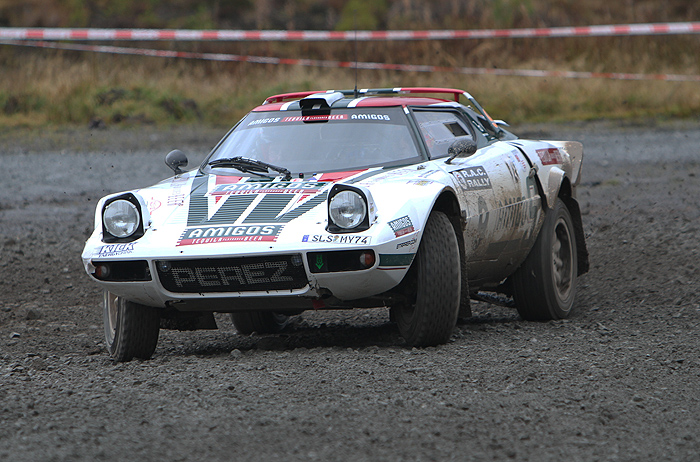 Steve Perez and the Amigos Tequila Flavoured Beers brand have teamed up to support the 2013 West Wales Rally Spares R.A.C Rally Championship. While Perez will contest some rounds of the new championship in his glorious Lancia Stratos, the Amigos brand is backing the championship as a TV partner.
Amigos Tequila Flavoured Beers becomes the final TV partner for the 2013 season when the championship will enjoy superb coverage on Motors TV, starting during the special 'R.AC Rally Night' on Sunday 10 February.
Meanwhile Perez, who campaigns the Stratos in the striking livery of Amigos, plans to contest the championship and will open his account on the Mid Wales Stages on 3 March. "I'm certainly going to do the Mid Wales and Rally North Wales and as many other rounds as time allows," said Perez. "The Trackrod Rally is a great favourite of mine."
Perez is a long time supporter of the Roger Albert Clark Rally and is one of only four drivers to have contested all nine events since the first rally in 2004. He says that the new championship is sure to be a big hit. "If the rallies and the championship are as well organised as the Roger Albert then they are going to be terrific," he said. "It's great to do some different rallies. I like the idea that the championship is competitor-driven and on that basis I am sure it's going to be a great success."
Subscribe by Email
Sign up to receive our newsletter by email.
Like us on Facebook