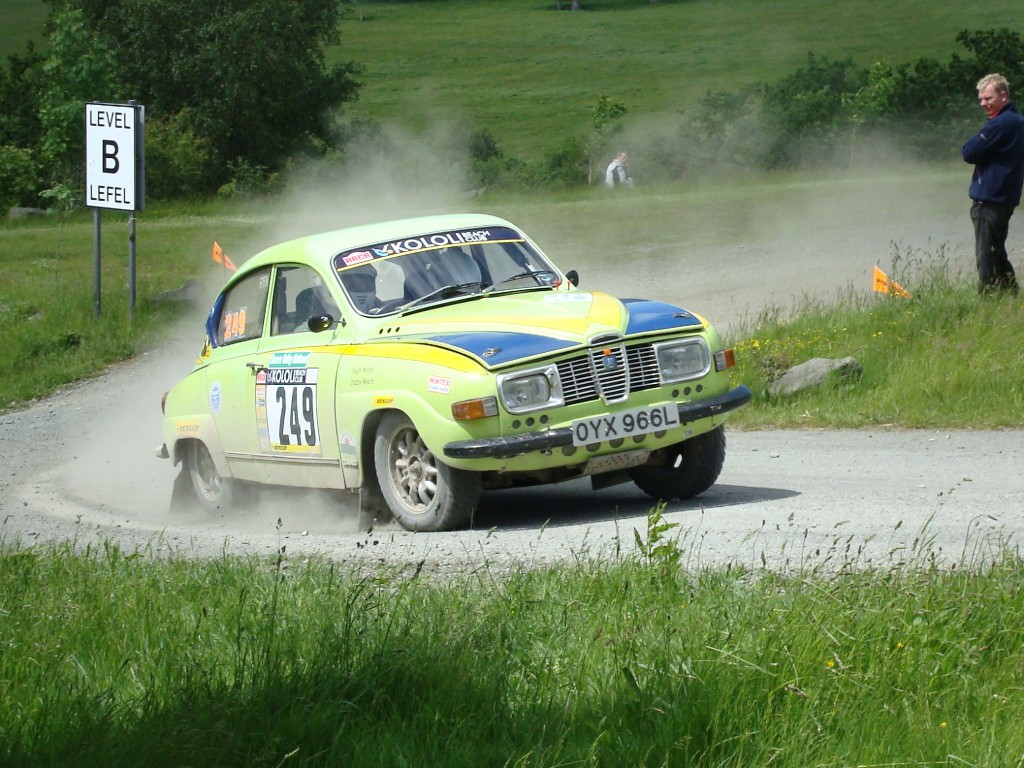 One of the most distinctive cars in historic rallying will return to action for the first time this year when the Mintex MSA British Historic Rally Championship visits Carlisle for its second round, the Pirelli Historic Rally, on May 4th and 5th. The bright-yellow and green Saab 96 crewed by Hugh and Debby Myers is set to take on the six scheduled stages in Kielder forest, having undergone extensive gearbox repairs over the winter following a blow-up at the Severn Valley Stages last June.
The 1760cc, V4-engined machine became well known in the early years of the British Historic Rally Championship, being campaigned by Andrew Street. Hugh and Debby bought the car in 2011, using it in selected BHRC rounds last year. Now, with the new compact eight-round series clearly appealing to the Southampton-based husband and wife team, they are ready to join the championship again, running in Category Two, for 1968-75 cars, and class C3.
"The Saab is an ideal car for the up-to 2-litre class. On its day it will give the Ford Escorts a run for their money; certainly in terms of reliability, if not in outright pace," says driver, Hugh. "Even though we had further problems following the Severn Valley blow-up, the car got safely through another rally before the season ended. It gives us fuss-free rallying."
Hugh and Debby, along with their 'psychedelic Saab', are typical of the clubman competitors who run in the Mintex MSA British Historic Rally Championship. They will choose their championship counting rounds from a mix of both forest and asphalt events, competing on those rallies that they both enjoy the most. "There is always a good mix of well-run events to choose from. We are simply out there to do our best, and if a good result, particularly in class C3, comes along, that's a bonus. We rally as much for the wonderful camaraderie among the competitors, and the chance to drive the classic stages that each BHRC round offers," says Hugh.
The Mintex MSA BHRC organising team strongly supports their attitude to the sport. "Hugh and Debby prove that the Mintex MSA series is a championship that welcomes everyone, whether they are seriously chasing the title or simply out for some high-speed fun on well-organised events that are contested in a friendly atmosphere," says BHRC Secretary, John Hunt.
"Our championship offers a simple, clearly defined class structure which gives everyone, no matter what car they run and how large or small their budget may be, a chance to compete and enjoy their rallying in a cost-effective way."
Subscribe by Email
Sign up to receive our newsletter by email.
Like us on Facebook