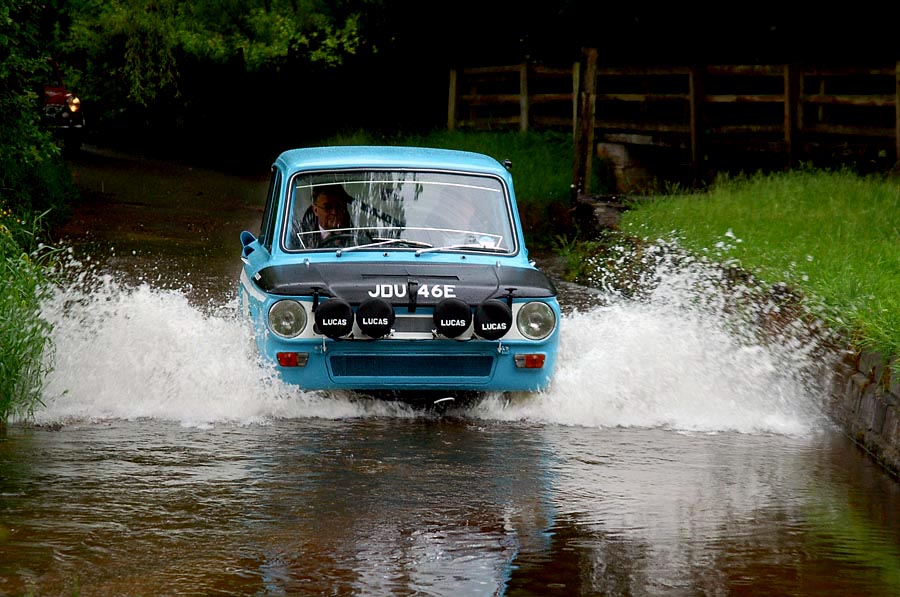 This year's Historic Rally Car Register open day at the Heritage Motor Centre near Gaydon in Warwickshire will be graced by the presence of a rallying icon, when former Rootes Group works rally driver Rosemary Smith jets in to be the guest of honour.
Her attendance is the icing on the cake for the HRCR and provides the ultimate complement for the show's theme, which celebrates 50 years of the Hillman Imp.
Rosemary had a chequered competition career in Imps, culminating in winning the 1965 Tulip Rally in Holland. She is flying over from Dublin specially to attend the HRCR's annual pre-season showcase event, after being contacted by three-times MSA British Historic Rally Champion, David Stokes.
"We are so glad Rosemary is able to be our guest of honour. She was an integral part of the Rootes Group rally team for most of her career and many of her international class wins came in an Imp," says David. "She has a very busy schedule, but is making time specially to be part of our "Imp 50" celebrations."
As part of Rosemary's visit, she will be reunited with Hillman Imp reg. no. JDU 46E, which was prepared for her to drive on the 1967 RAC Rally – unfortunately cancelled due to the Foot and Mouth epidemic of the time – and which forms the centrepiece of the HRCR's competition cars exhibit at the open day.
The HRCR open day starts at 9:30 a.m. on Saturday 12th January at the Heritage Motor Centre, Gaydon, Warwickshire. The HMC is situated near Junction 12 of the M40.
Subscribe by Email
Sign up to receive our newsletter by email.
Like us on Facebook