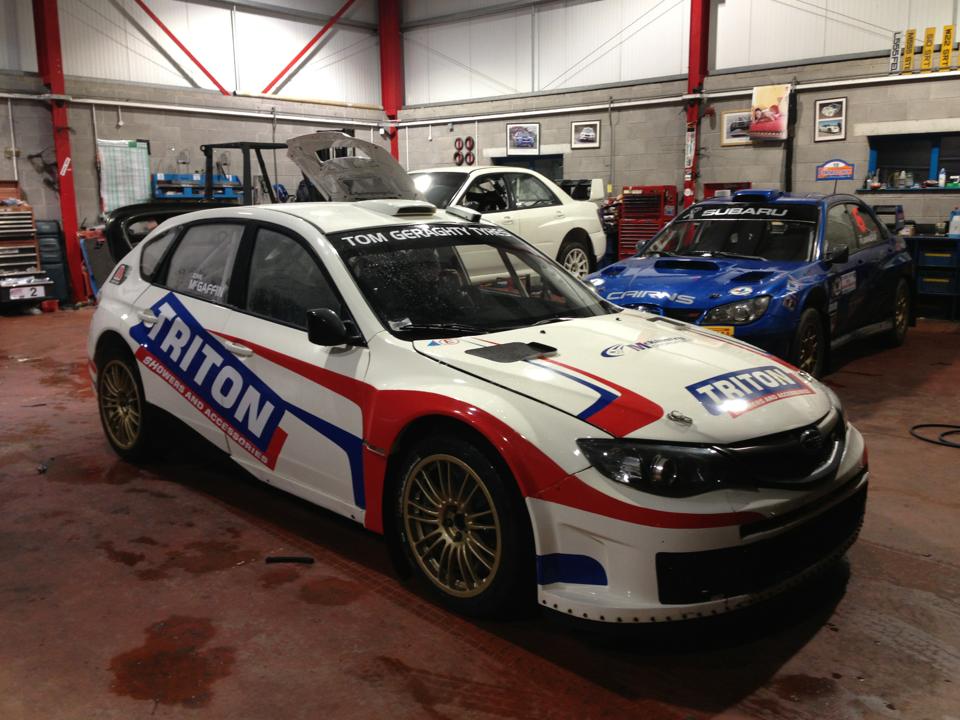 Banbridge rally ace Kenny McKinstry has just purchased an S14 specification Subaru Impreza WRC!
The former Northern Ireland Champion is hoping to take it to tomorrow's McGrady Insurance Bishopscourt Stages, round two of the Carryduff Forklift N.I. series, but when we spoke to him at 6.30pm on Friday evening, he was under a bit of pressure…
"It's all a last minute rush," he commented. "We didn't get the turbo and engine until today so we're trying to get it all together and take it out for a run before the rally."
Asked what his plans were for the car, he added: "It's for hire. Brian O'Mahony is using it in West Cork. We'll see what happens after that."
Fingers crossed Kenny manages to get some sleep tonight before tomorrow's 14 stage event kicks off in earnest.
As for the future, we can't help but imagine 'King Kenny' taking another Lurgan Park victory later in the year with an S14 Subaru at his disposal. Now that would be a sight to behold!