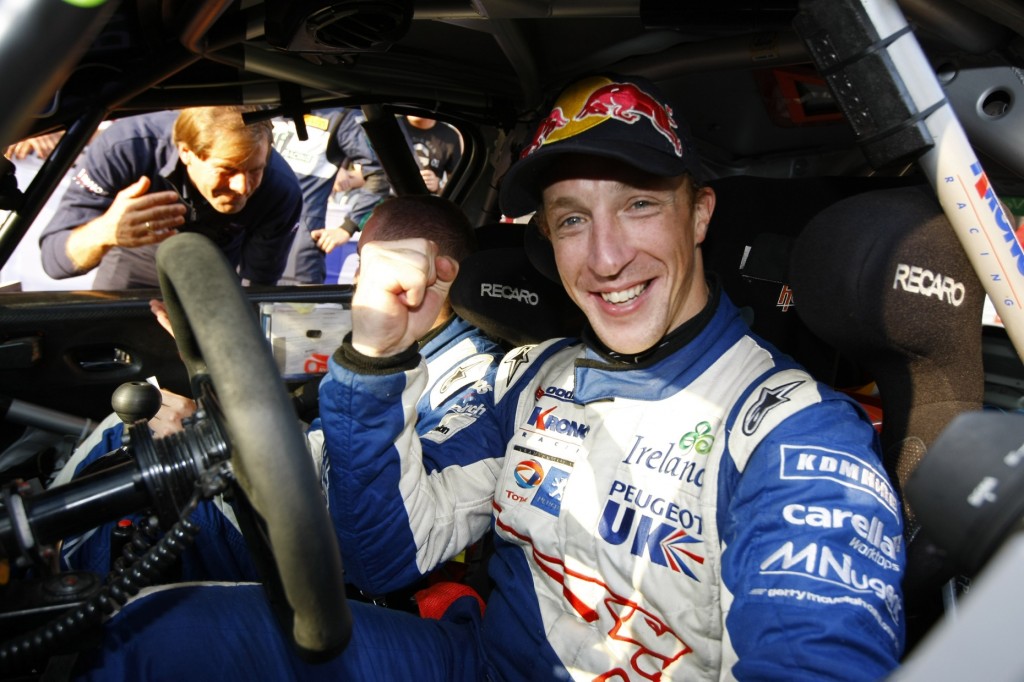 Rumours have been circulating the internet in recent days linking Kris Meeke to the new Hyundai rally team so RallyForums.com decided to pose some pertinent questions to the popular Dungannon driver.
In our interview, Meeke unveiled the truth behind the rumours, and also told us of his switch to the navigating seat when retired cricket star Freddie Flintoff took to the wheel of a DGM Sport Citroen DS3. Unfortunately, that was a combination that was set to end in tears…
So Kris, what have you been up to lately?
"I'm doing a bit of testing with Peugeot and Citroen again. They're giving me some time in the development of the new R5 cars. I want to be doing rallies but it's good to be doing some proper work again. I'm happy to be back. I've worked a lot over the years with them so it's nice to be asked again."
When is your first test?
"We had our first test last week. Like everything in the early stages, there are some teething troubles but I'm really excited by the concept of R5. In terms of performance, it's ahead of the Super 2000 cars but a step back from World Rally Cars. The regulations and formula are quite exciting, and it looks like we could see quite a few new manufacturers joining the sport next year."
Is there any truth in the rumours linking you to Hyundai?
"I think every man who has ever sat behind a steering wheel will be trying to get in touch with them. They're still a long way off from needing drivers. Everyone and his dog will be chasing a seat here. I'll take a look when the time comes but it's too early to speculate who will or won't be driving. I'd have a good bit to offer for the job with all of the testing and development work I've done but we'll see what happens."
I believe you navigated for Freddie Flintoff recently?
"I was filming with 'A League of Their Own' television show. It was a fairly big operation – three cars were over from Davy Greer's. I was paired with Freddie Flintoff and to be honest, he was reasonably good."
Then what happened?
"We started out around a big park with cones which maybe led Freddie into a false sense of security. It was a bit different when we went out to the stage with the trees lining the road!"
"We headed out to the stage and to be fair, he was unlucky. A big chunk of stone came through the surface of the road and it just upset the car a little bit. Instead of keeping the throttle buried, he lifted off. We hit a tree and then barrel rolled."
"I don't think Freddie found it too amusing when I said it was a rookie error! It's hard to tell someone to keep the power on when something is going wrong. It's a bit like him bowling a bouncer and me standing there with my arms at one length and getting hit between the eyes."
Was it a nasty accident?
"It's one I don't want to relive again. It's my first accident in the co-driver's side and there was nothing to hold on to. My shins were rattling off the roll cage – they're still black and blue!"
Was it caught on camera?
"There was no hiding place…there were cameras everywhere. Everything was caught on camera so it should make a reasonable show! At least there was no damage to the cage. The car will need a few panels and a bit of T-Cut but then it will be back to normal."