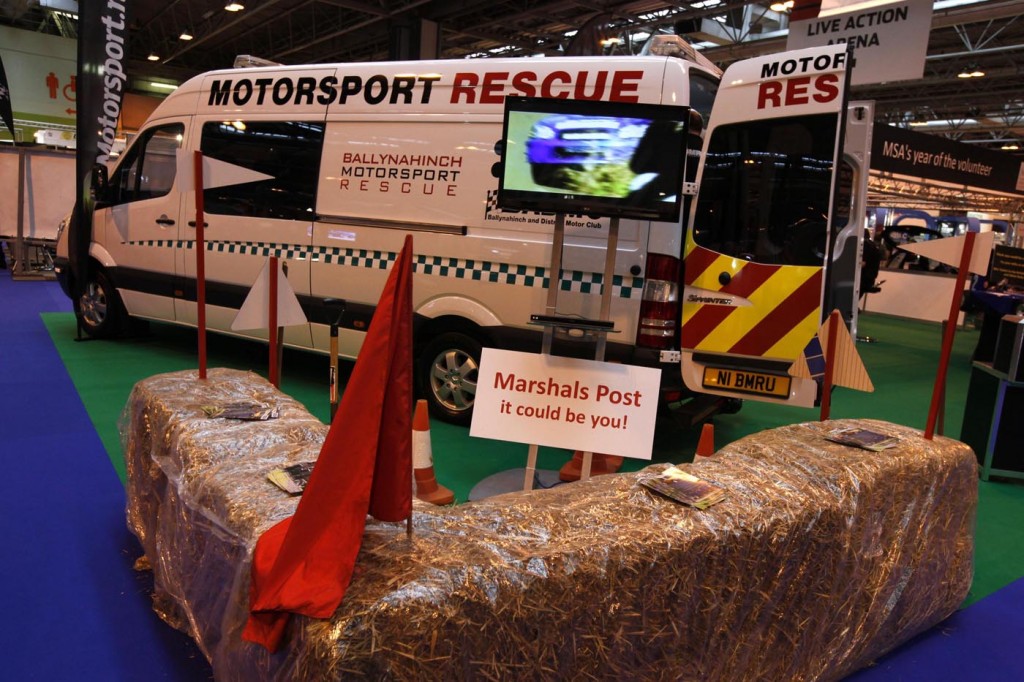 The Motor Sports Association, the governing body of UK motor sport, launched its 'Year of the Volunteer' at the Autosport International show (10-13 January).
Introducing the initiative on the event's high profile Central Stage, the MSA's Chief Executive Colin Hilton was joined by reigning Dunlop MSA British Touring Car Champion Gordon Shedden and Richard Egger, Go Motorsport's Regional Development Officer in the East Midlands.
"We are celebrating the invaluable work carried out by these all-too-often 'unsung heroes' without whom motor sport wouldn't function, as well as showing others how they can get involved," explained Hilton. "Every year there are more than 5,000 motor sport events staged all over the UK and, whether a 12-car rally organised by a local motor club or an international race meeting at Silverstone, they all need volunteers."
To help launch the campaign, Egger helped to set up a special Go Motorsport display stand at the NEC showcasing all the exciting opportunities open to volunteers ranging from trackside marshals to technical scrutineers – he was keen to emphasise the desire to attract newcomers.
"There's always a need to attract more young people and that's why it's important to have this 'Year of the Volunteer'," said Egger who regularly marshals on regional rallies and motor club events. "I know from personal experience just how much job satisfaction you get – you go home with a real buzz having played your part in the successful running of an exciting event."
"They really are a key part of the action and it really is a great way to be involved in this sport," agreed Shedden… and the newly crowned BTCC champion knows just how valuable volunteers are to the safety and well being of competitors following a fiery incident at Snetterton last season that almost cost him his first touring car title.
"My car was a bonfire and, if it hadn't been for the swift action of some fire marshals, my season would have been over there and then," he recalled. "Whether I won the championship or not came down to those ten seconds."