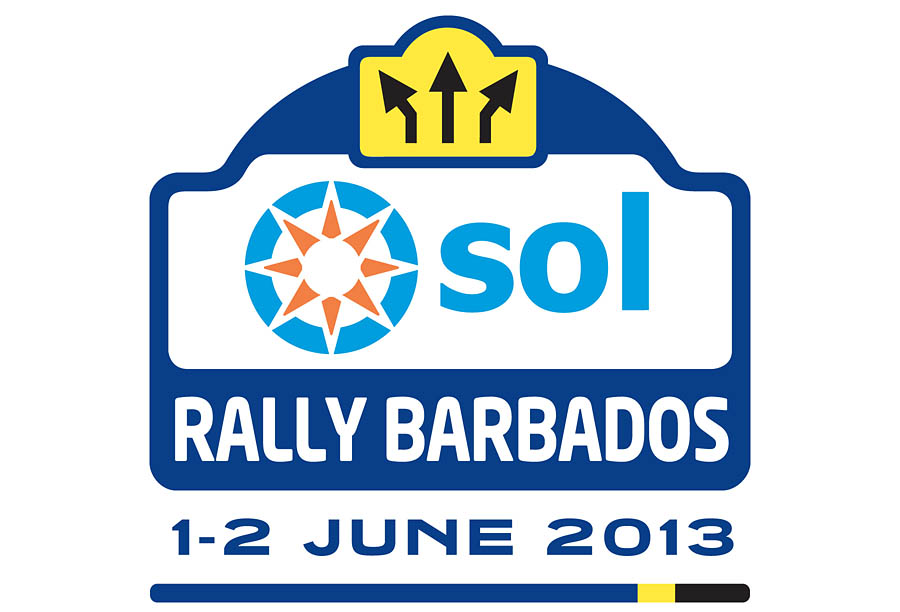 As entries for Sol Rally Barbados 2013 (June 1/2) edged towards the starting list cap of 100 this week – the total hit 98 today (Friday) – father and son Eddie and Keith Power bring to four the number of first-time Irish crews entered for the Caribbean's biggest annual motor sport International. Entries remain open on the official web site, www.rallybarbados.net, for another three months.
Thanks to support from the island's private-sector Tourism Development Corporation (TDC), the Barbados Rally Club (BRC) has seen massive growth in Irish interest in the last few years, directly attributable to those promotional programmes. BRC PRO Neil Barnard says: "While there is an historic link between the rallying communities in Ireland and Barbados, what we have experienced in recent years goes well beyond that.
"The competitions to recognise that island's volunteer marshals with a free trip to Sol Rally Barbados and the parallel promotion through Pacenotes Rally Magazine has raised the profile of our event significantly. Over the past two years, we have attracted 50 new International drivers and co-drivers to the event, and to the island, around half from Ireland, where rallying is a National sport, much the same as here."
Eddie Power, a class Champion in the Dunlop Irish National Rally Championship in 2005, is entered in the new WRC-2 class in a Toyota Corolla WRC, a sister car to that campaigned in recent years by Barbados Toyota dealer Roger Hill, both among the last cars built.
While Power Senior has only been rallying since 2000, co-driver Michael Morrissey's career stretches back to the 1960s, since when he has won a number of titles, including two Irish National Championships and the Group N crown in the Middle East Championship.
Son Keith's first rallying experience was as a co-driver in 1998, before he switched to driving, in a Toyota Corolla. He was the inaugural winner of the Junior class in the Galway Rally in 2005, won the 1600 class in the Southern 4 Championship the following year, then the S1600 class in the National Championship in 2007, by which time he was driving a Ford Puma. More recently, he was the overall two-wheel-drive Champion in the 2010 Southern 4 Championship and won the Carlow Motor Club Rallysprint in 2011.
For Sol RB13, Keith will be driving his factory-built Renault Clio S1600, originally campaigned in the Junior World Rally Championship in 2004 by Olly Marshall, before it was bought by Ireland's Brian O'Mahoney, who used it with considerable success in National and International events in Ireland and the UK. Co-driver Jonathan McGrath has twice won the S1600 class in the Irish Championship.