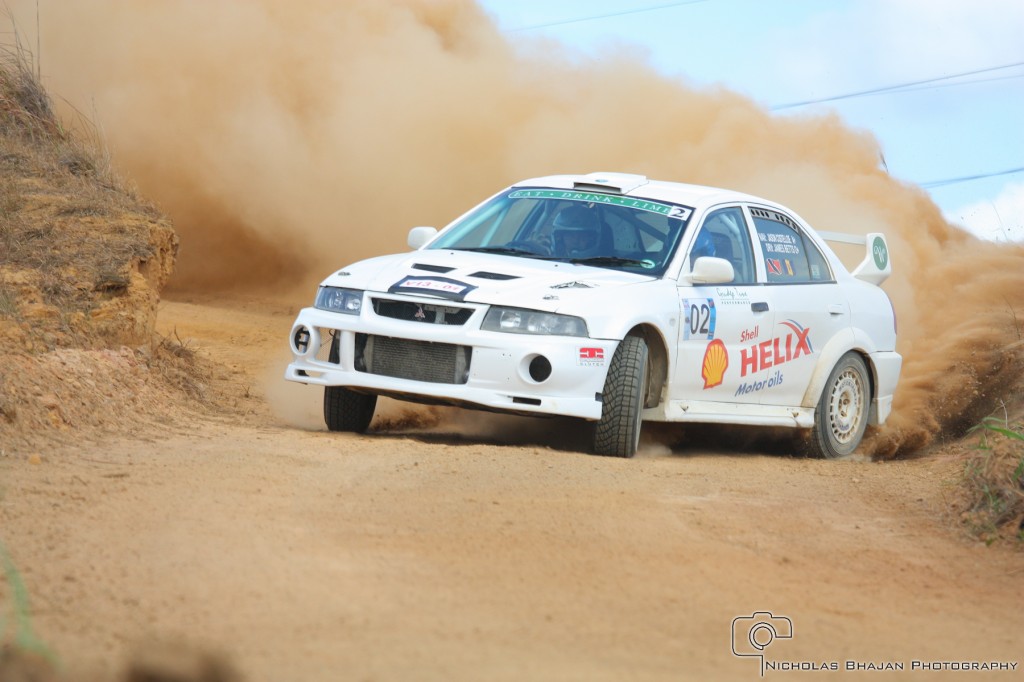 The Trinidad & Tobago Rally Club hosted its first event for 2013 this past Sunday February 24th. A large crowd gathered on the brand new "Jack & Jill" stage in Couva on a hot and dusty day.
Team "Betts Motorsport" kicked off the season in the same style that they finished off 2012. Driver James Betts alongside Navigator Jason Costelloe in their Group 3-A Mitsubishi Evolution 5 kept true to their motto of "flat out" to take top honours. The pair dominated the event by setting the fastest time on all 10 stages. Last year's champions Cristian Bourne and Jesu de Gannes drove a clean and smart rally to finish in second position and run out as Group 2-N winners.
3rd overall went to the returning team of David Coleho and James Harris,the duo have not raced since April last year and stated beforehand that the goal was just to complete the event, with Rally Trinidad coming up this result with certainly boost the teams' moral.
Donald Gopaul returned to the action after sitting out the 2012 season,with new navigator Joseph Ramoutar on board, Donald in his 2wd Group Super Modified 4 Lancer came an impressive 4th overall and the top 2wd car on the day. Rounding out the overall results where Reyaz Mohammed/Sayyad Saddiq (5th), Graig Sumair/Mathew Russell (6th) and Latiff Khan/Kurt de Freitas (7th).
John Powell/Nick Telfer missed the first stage but came in 2nd in group 2-N,whilst Devi Nath/Erica Dinnoo missed 3 stages with engine problems. Robert Cadiz and Sean Abed where the first victims for the year crashing out on the first stage.
Up next on the cards is the highly anticipated Rally Trinidad on March 22-24th,stay tuned to for more info!